Assignment
Keep working on Curious Cube (Project #2): modify the design based on feedback if needed and work on the implementation.
Concept – Concise
People who are close to us hurt us the deepest. We carry the scar with us and build the wall for the next one.
I wanted to create a cage for the human-figure to convey a message that we are within the box we put ourselves in.
Inspiration
I am not satisfied with my previous ideas for the box since they feel not as personal. I want to create things that are meaningful and personal to me and can also be relatable. I chose to focus on my inner feelings for this project. For the past week, I went out more for inspirations. I went to Kamasi Washington's concert in Kings Theater and another music experience – A Spatial Lab in National Sawdust. I felt what is important is the concept. I actually came up with the cage idea while seating in the auditorium before the concert started. Starting from the cage, I wanted to explore more of the personal captivity. Branching out off the idea that we are in the box we put ourselves in, I brainstormed different kinds of enclosed objects/places that look like a box.
But the ideas are not as exciting, so I went back to cage. When I searched cage in Pinterest, I found the perfect aesthetic I was looking for.
Interactions
From that idea, I want to translate my concept into an abstract yet relatable metaphor. I wanted to have needles around the borders of the box to move towards the center as people approach the box. The closer they are to the box, the deeper the needles go in. Only when they are further away from the box, the needles will be away from the human-figure in the center. But they will also see the scars that the figure has because of that interaction of getting closer to the box.
Mechanisms
I chatted with lots of people to figure out the best way to make it come to live.
Summary
rack and pinion for needle movements
3d enclosure for motors
aluminum channels for the box
pet sleeve for covering motor wires
Consulting/External Resources
My friend suggested me to either use strings or magnet or pistons. But I don't want any visible strings to be seen and don't want pistons to take over the attention from the users. Since I want to move the needles back and forth rather than just move the needles once. Yeseul suggested me to use rack and pinion as my mechanism. The website is robives helpful and has other kinds of mechanisms.
I talked with Nicole about how to construct the rack and pinion and motor together so that the rack won't fall off due to gravity if I were to mount the motor at the top corners of the box. She suggested me to build an enclosure for the motor with the rack pressing against the inside wall of the enclosure. She made a 3D model while explaining the structure to me. She is quite helpful!
I purchased small stepper motors since I don't want bulky motors to take away the attention of the needles. Also, I want to make a small box. I found very small stepper motors that were used in cameras and am very excited to use it for my project!
I chatted with Anthony about if I need to use driver for those motors since they need less current. He suggested me to use easy driver rather than shield since it is not efficient. We also chatted about the materials to construct the box. Since I want to create the cage based on my inspiration, I wanted to use metal rather than wood or acrylic. He suggested several websites to look into: Mcmaster Carr and 80/20 Inc.
Also, he suggested me to cover up the motor wires since I don't want any distracting parts with pet sleeves.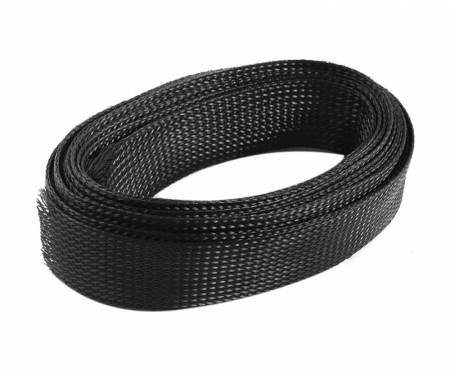 I then purchased motors to prototype with during the weekend.
Bills of materials
| | | | |
| --- | --- | --- | --- |
| No. | Material | Quantity | Source |
| 1 | Micro stepper motors version 1 | 10 | link |
| 2 | Micro stepper motors version 2 | 10 | link |
| 3 | Easy driver | 8/12 | |
| 4 | Pet sleeve expandable | 4 | link |
| 5 | U shape Aluminum Channel | 4 | link |
| 6 | L shape Aluminum Channel | 8 | link |
| 7 | alternative aluminum channel website | | link |
| 8 | thin wires for decoration | 1 | link |
| 9 | Double pointed needles – 10 inch | 8/12 | link |
| 10 | 3D print enclosure for each motor | 12 | |
| 11 | Laser cut or 3D print rack and pinion structure | 12 | |
| 12 | L bracket for connecting each corner of the box | 8 | |
| 13 | Puppet material inside – TBD | | |
Systematic diagram
Will update better version later.
Project Timeline
Task\Time
2/27/2020 – 2/28/2020
2/29/2020 – 3/1/2020
3/2/2020-3/8/2020
3/9/2020-3/10/2020
Purchase Materials
Things purchased:
motors above
System Diagram
Created rough drawings on paper
Prototyping Phase 1
Prototype using cardboard and with one motor functioning
and double sided needle
test materials to put inside
Purchase aluminum rods and more.
User Testing Phase 1
Test with proximity sensor with users
Prototyping Phase 2
Building the box using real materials
Ask for feedbacks
Build enclosure for the motors and hide the wires
Refine enclosure
User Testing Phase 2
User testing with people
Final version
Build enclosure for the arudino as the stand for the box
documentation and tweaking the distance thing
Installation Plan
1. The box will be hollow with bare wires decorating around it and needles extruding out of each corner of the hollow box.
2. Enclosure will be created to store Arduino and allow the hollow box to stand on top of it securely.
3. To install it, connect the Arduino inside the enclosure to a power source.